As a licensed Marriage and Family Therapist I am passionate and committed to joining and supporting clients in their journey of self-exploration and self-knowledge. For over 13 years I have been devoted to working with children, families, individuals, and couples, and teaching my parenting class, "Creating Healthy Relationships with Kids" both in group formats and private sessions. I have many years of experience working as a High School and Grade School Counselor, as well as being a grief support counselor with Hospice of Santa Cruz, a counselor with Suicide Prevention, and a counselor at Family Service Agency of the Central Coast.
I received my Master's Degree from Santa Clara University in 2005 in Counseling Psychology and attended UCSC for my B.A. in Sociology. I am a member of the California Association of Marriage and Family Therapists (CAMFT), as well as, the local association Santa Cruz Chapter CAMFT. In my advanced studies I have extensive training in child play therapy, trauma, depression, anxiety, and am part of the Mindfulness-Based Stress Reduction program. I have also completed Level 1, Level 2, and Level 3 training in Internal Family Systems theory (IFS).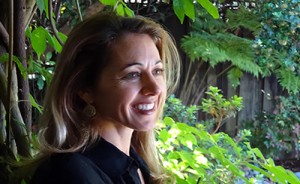 I provide a gentle and trusting presence with clients, a comfortable approachability, and a professionalism that are known in the community. I believe in the resilience of my clients internal strengths and abilities to heal, and that together we can engage in meaningful experiences that facilitates change.