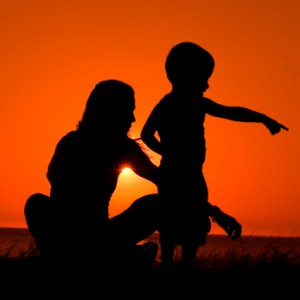 These parenting classes are designed to teach parent/s and caregivers a healthy way of being with and responding to their toddler or school age child, rather than trying to always change their child's behavior, saying "No", or disciplining in a way that doesn't feel good to anyone.  The workshop helps to increase effective communication skills, reduce power struggles, set appropriate limits, and focus on solutions and problem solving rather than punishment. "Creating Healthy Relationships with Kids" also teaches the developmental stages of your child, appropriate expectations for each age group, importance of encouragement vs. praise, and how to have a mutually respectful relationship while enjoying your child again.
The classes consist of two 4 hour sessions one week apart, and class material and references are included. Classes are arranged together with families with similar age children for group cohesion.
For those unable to attend the class or meet the workshop dates, private sessions are available.  Schedule and fee can be determined based on your needs and availability.
Classes and private sessions are for adults only. Childcare will not be provided during meeting times.
Please contact me for additional information and class times.