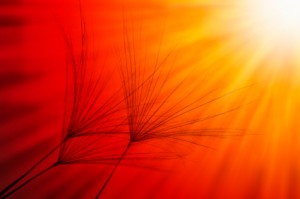 Entering into therapy can be a big decision and confusing process. Whether you are seeking individual work for yourself, couples counseling for you and your partner, or support for your child, finding the best approach to meet your needs can be daunting. I offer direction in these areas and can help you determine your best avenue for meaningful and effective change. I offer private sessions in person, but can be available for phone sessions if needed.
Child
Every child reacts differently to life's experiences. Whether a child is having difficulty in a developmental stage, an emotional reaction to a situation, or acting out to communicate there's a problem, therapy can be a way to help them get back to their whole selves again and aid in bringing the family together in a positive way.
Children often have difficulty expressing their feelings and communicate through play instead. In my work with young children I use nondirective play therapy techniques as it is important to become a witness to their experiences so they feel seen, heard, and validated. With older children there may be a mixture of talk therapy and play depending on the level of communication skills or how young the child's internal parts are that they struggle with. As I work with your child, we will meet privately every 6-8 weeks (more if needed) in order to discuss progress, goals or concerns of your child.
Individual
Whatever your reason for entering therapy, perhaps something in the present is becoming too challenging to take on alone, or a part of your past is driving your experiences today, therapy is a place of compassion, insight, and internal healing.
Through the trust and nurture of the therapeutic relationship, you can gain awareness into your conscious and unconscious actions, learn to be with your emotional experiences without fear or overwhelmness, increase your communication and social skills, and relate to the world the way you want to.
Couples
Couples work can be a great way to get unstuck from those repeating patterns of communication and conflict between you and your partner. Having a third person there to listen, to teach you how to hear and how to be heard, and to help repair relational cycles can bring a deeper understanding and get you to the relationship you want faster.